New Orleans in November: Beautiful weather, Bayou Classic, and more!
November 13 2014 |
News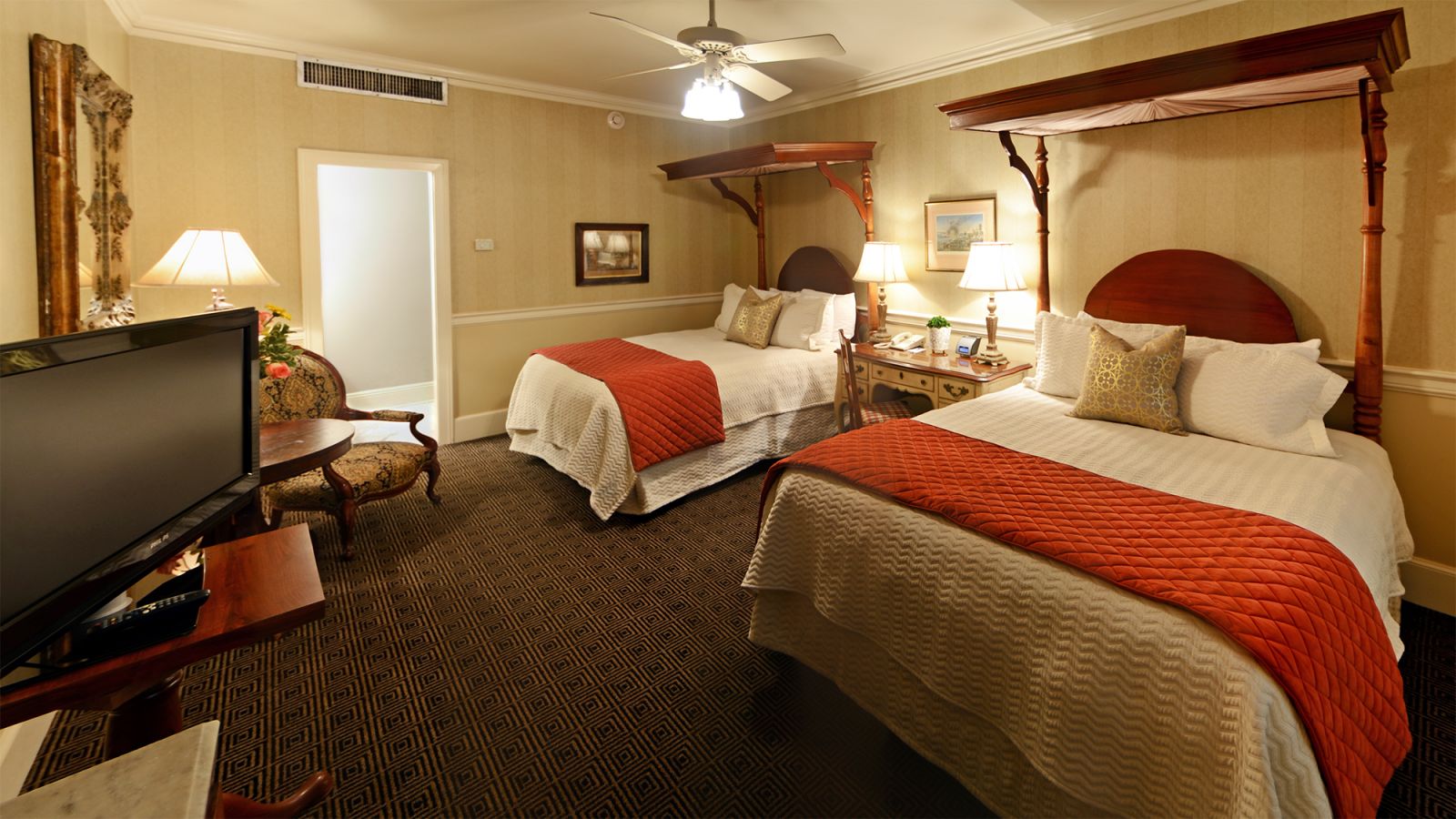 This busy November slow down at Hotel Provincial with beautiful weather, the Bayou Classic, and the Big Easy.
With mild winter weather, November is a great time to escape to New Orleans. Highs typically reach the mid to upper 60s with lows generally staying in the low 50s. For the most comfort, we recommend packing light layers—and of course your walking shoes. It's the perfect time to get out and see the traditional New Orleans sights with an added bonus: festive holiday decorations all around. Stroll through Jackson Square as you gaze at the St. Louis Cathedral; learn about history when you visit the National WWII Museum; or hop a streetcar and head Uptown to see the beautiful plantation homes and live oaks complete with holiday decorations.
Football is a fan favorite in New Orleans---so what better way to bring people together than the Bayou Classic. It's a time honored tradition where fans, alumni, and other spectators gather to watch Southern University take on Grambling State University each November. This year's game is Saturday, November 29, with parades, fan festivals, and a battle of the bands leading up to the big day. Whether you're a fan or just in it for the fun, you won't want to miss a chance to celebrate.
For an intimate New Orleans experience tucked away in the French Quarter, stay with Hotel Provincial. The historical architecture and lush tropical courtyards are complimented with period piece furnishing. Sip a handcrafted cocktail at our Ice House Bar, get a great night's sleep with luxurious bedding, and more!