NOLA Loves a Parade! March in the Crescent City
February 25 2019 |
News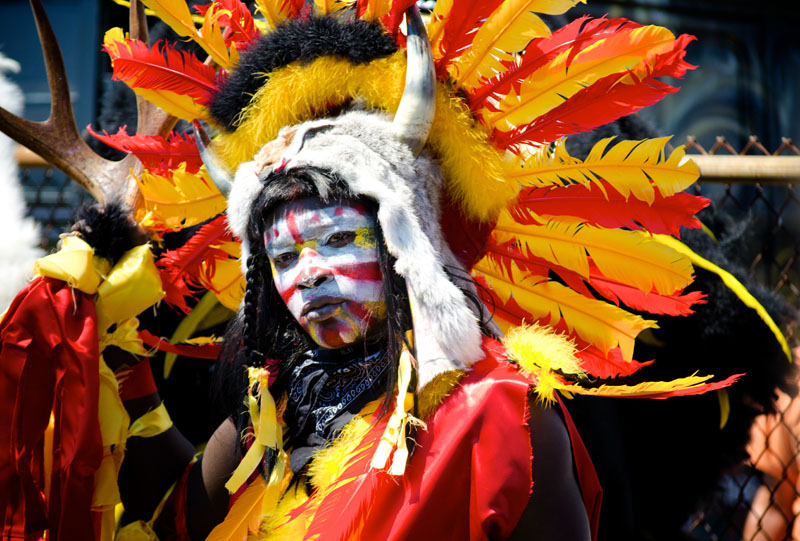 With Mardi Gras, St. Patrick's Day, St. Joseph's Day and Super Sunday all in one month, March means PARADES in New Orleans. If you've come to NOLA hoping to catch a few beads and some insight into our unique culture, you won't be disappointed. Here's what's happening just a hop, skip and a buck jump from the Hotel Provincial. Check it out and then make your hotel reservations.
Mardi Gras Parades, March 1-3
Mardi Gras bumps right up against St. Patrick's Day this year and that means serious non-stop fun. On March 1, the Krewe of Bosom Buddies & Breast Friends rolls through the French Quarter in colorful tutus, bras and hats. Their signature throws are hand-decorated bras. And on the Uptown route you can catch Krewe of Hermes, Krewe d'Etat and Krewe of Morpheus. View the parade routes.
Endymion Saturday, March 2
Iris, Tucks and Endymion roll today! Endymion's 2019 theme is "Wonder Tales of Science Fiction.'' Entertainment for the Endymion Extravaganza will include Lionel Richie, Flo Rida and Chicago. This is a really fun night – you won't want to miss it. View the parade routes.
Bacchus Sunday, March 3
Four parades roll on Sunday, including Okeanos, Mid-City, Thoth and the superkrewe Bacchus, the God of Wine! Bacchus' 2019 parade theme is "Starring Louisiana" and will feature floats based on movies and television shows filmed in Louisiana. Signature throws will include a lighted clapperboard, lighted Bacchus Oscars, a Baccchawhoppa whale hat featuring a fiber optic water spout and more. View the parade routes.
Lundi Gras Parades and Festivities, March 4
The Monday before Mardi Gras is Lundi Gras. Come down to Woldenberg Park at the river and watch the mayor of New Orleans turn over symbolic control of the city to Rex and the King Of Zulu. You'll also get a chance to see Mardi Gras Indians and some of New Orleans most popular bands for free! and And tonight you can go see Proteus and Orpheus (Harry Connick, Jr.'s krewe) on the Uptown Route. View the parade routes.
Mardi Gras Day, March 5
There are eight parades in the area on Fat Tuesday, including the most famous – Zulu and Rex. If ever there was a bucket list experience, this is it! You'll never see a larger crowd in the French Quarter than you will today and you'll never be happier that you have a private bathroom at Hotel Provincial! In the morning, don't miss the Bourbon Street Awards, a fabulous gay costume contest in the French Quarter. Learn more.
Molly's at the Market & Jim Monaghan's Parade, Friday, March 15
With carriage riders and marching groups, this annual event at Molly's at the Market at 1107 Decatur Street is a must experience. Wear green and drink green! Learn more.
Irish Channel Parade, Saturday, March 16
The Irish Channel Parade begins at the corner of Napoleon and Tchoupitoulas streets around 1:30 p.m., after the St. Patrick's Day mass at St. Mary's Assumption Church. Throws from the Irish Channel St. Patrick's Day Committee, organized in 1947, include all the fixings for an Irish stew. Learn more.
Downtown Irish Club Parade, Sunday, March 17
Put on your green shirt and head to The Downtown Irish Club Parade. The fun starts on the corner of Burgundy and Piety streets in the Bywater at 6 p.m. From there, it travels up Royal, across Esplanade to Decatur, and up Canal to Bourbon Street. Learn more.
Super Sunday Mardi Gras Indian Processions, March 17
On Super Sunday, Mardi Gras Indian tribes meet up with other tribes for friendly competitions involving rituals such as colorful dances and chants. All Super Sunday processions are free and open to the public. The largest Super Sunday procession is put on by the New Orleans Mardi Gras Indian Council at A.L. Davis Park at Washington and LaSalle streets at noon. From LaSalle, the procession turns left at Martin Luther King Blvd., left at South Claiborne Avenue, and left at Washington Avenue before ending back at A.L. Davis Park. In addition to the Central City festivities, The Tambourine and Fan organization stages its traditional annual Super Sunday parade at Bayou St. John and Orleans Avenue in Mid-City. There are also festivities at the Backstreet Cultural Museum in the Treme. Discover more about Mardi Gras Indian Culture.
The 49th Annual St Joseph's Day Parade, Saturday March 23
Presented by the Italian American St Joseph's Society, this colorful procession takes place in the French Quarter with beautiful floats, costumes, and lots of tuxedo-wearing Italian-Americans passing out green, white and red beads, silk flowers and blessed fava beans. Learn more.
Learn more about St. Patricks Day events in New Orleans.
See what else is happening in New Orleans in March.
Make your reservations at Hotel Provincial now.
« All Listings