NOLA Loves a Parade!
February 26 2023 |
News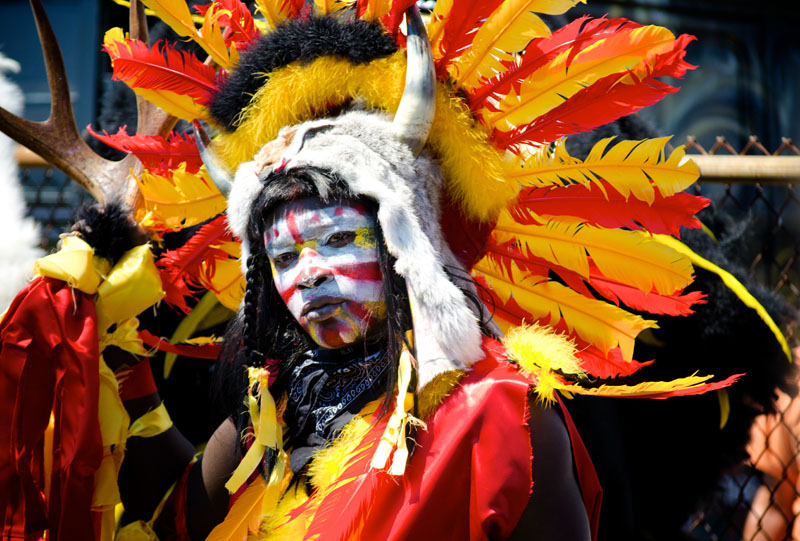 Mardi Gras 2023 may be in the history books but, with St. Patrick's Day, St. Joseph's Day and Super Sunday all in March, you can still catch a few beads and some insight into our unique culture. Here's what's happening just a hop, skip and a buck jump from the Hotel Provincial. Check it out and then make your hotel reservations.
Molly's at the Market Irish Parade, Friday, March 11
With carriage riders and marching groups, this annual event at Molly's at the Market at 1107 Decatur Street is a must experience. Wear green and drink green! Learn more.
Irish Channel Parade, Saturday, March 11
The Irish Channel Parade begins around 1 p.m. Throws from the Irish Channel St. Patrick's Day Committee, organized in 1947, include all the fixings for an Irish stew. See route and learn more.
Downtown Irish Club Parade, Friday, March 17
Put on your green shirt and head to The Downtown Irish Club Parade at 7 p.m. See route and learn more.
Super Sunday Mardi Gras Indian Processions, March 19
On Super Sunday, Mardi Gras Indian tribes meet up with other tribes for friendly competitions involving rituals such as colorful dances and chants. All Super Sunday processions are free and open to the public. Learn more.
The Italian-American St Joseph's Day Parade, Saturday March 25
This colorful procession takes place in the French Quarter at 6 p.m. with beautiful floats, costumes, and lots of tuxedo-wearing Italian-Americans passing out green, white and red beads, silk flowers and blessed fava beans. Learn more.
Learn more about St. Patrick's Day events in New Orleans.
Make your reservations at Hotel Provincial now.
« All Listings