Oktoberbests
September 27 2023 |
News
Six Reasons to NOLA this October.
Weather-wise, October is one of the best months for being outdoors in New Orleans. Take your pick of fests and join us for fall fun in the French Quarter and beyond. Make Hotel Provincial your home base as you enjoy the following unique October events in New Orleans, a one-of-a-kind city. Book now.
Why did the chicken cross Lakeshore Drive? To get to the National Fried Chicken Fest, of course! Finger-lickin' fun awaits.
Oktoberfest,

October 13&14, 20&21 & 27&28
Oktoberfest in New Orleans is three weekends of German food, music, culture and fun. Sponsored by the Deutches Haus of New Orleans, Oktoberfest 2023 will take place on Bayou St. John across from 1700 Moss Street. Zum Woh! (To your health!)
As usual, this year's celebration in Lafayette Square Park will include entertainment by great local acts as well as BBQ from the top restaurants and smokers in the region.
Tremé Fall Fest is a highlight of the fall festival season in New Orleans. Enjoy local music, a secondline parade, and authentic fare from local restaurants as well as arts and crafts booths.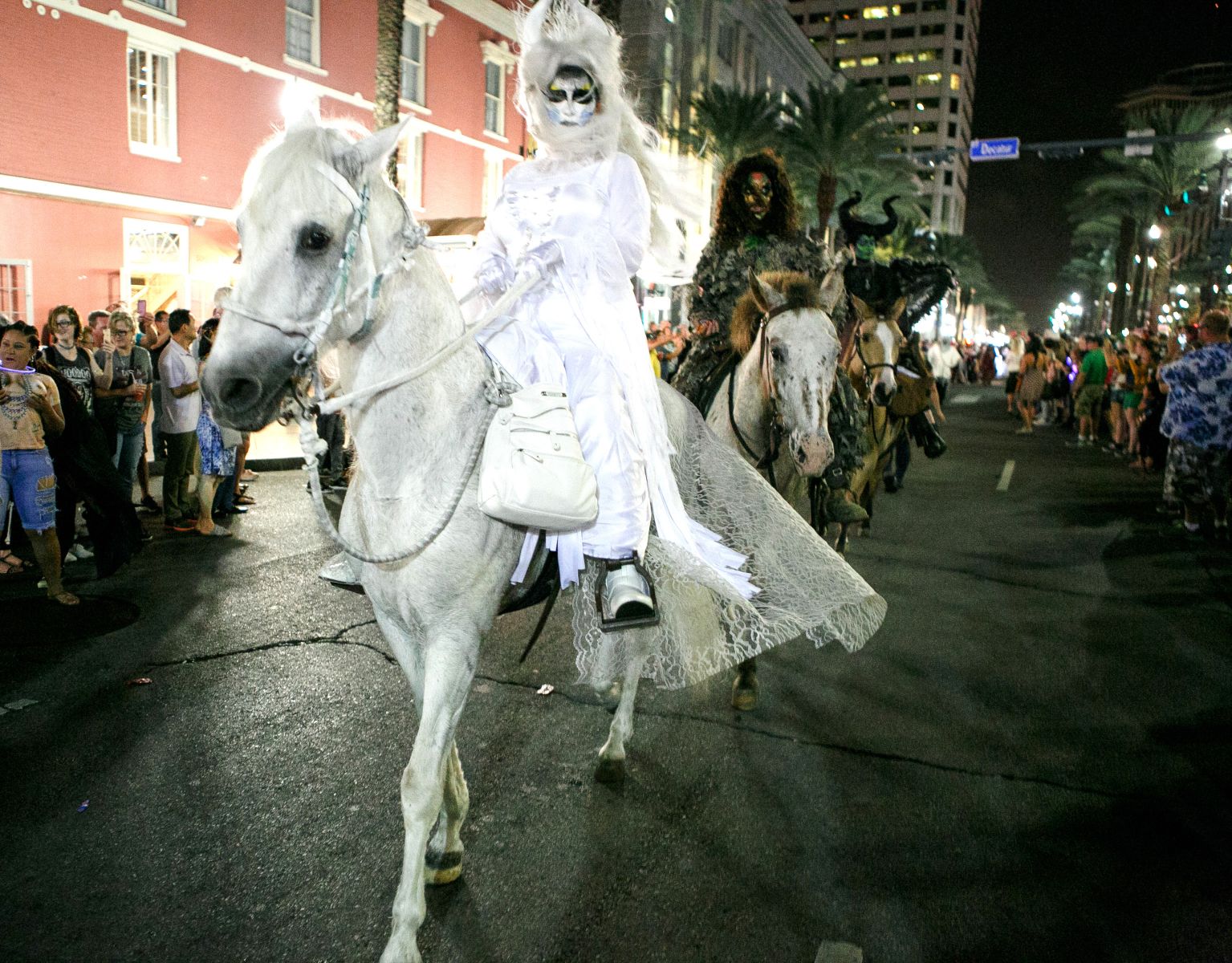 Get ready to yell "throw me something, Monster" at this annual Mardi Gras-style Halloween event with floats from Kern Studios. For more information and the parade route, visit www.kreweofboo.com.
Halloween in New Orleans
Every year, costumed partiers head for Frenchmen Street for a Halloween party like no other. Get the details. The LGBT community will also be out celebrating on Bourbon and St. Ann streets in the French Quarter. Don't miss the fun. Learn more.
Photo courtesy of Krewe of Boo
« All Listings