Run with the bulls...in New Orleans!
July 11 2013 |
News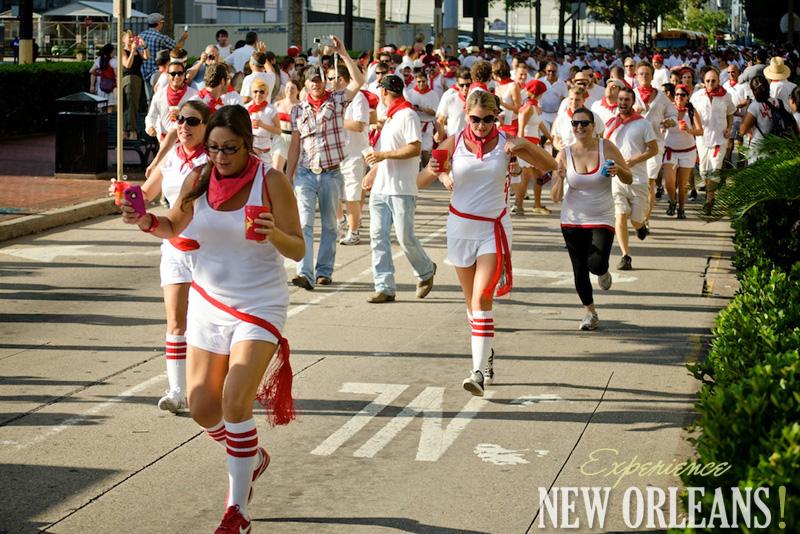 Spain has long been known for the annual Running of the Bulls in Pamplona. It's an iconic event that is unique to their culture. Until now.
San Fermin in Nueva Orleans is in ful swing. It's the Running of the Bulls, but with a New Orleans twist. These "bulls" aren't animals though - they're the Big Easy Rollergirls. Their fast wheels, bats, homemade horns and help from skater friends around the nation make them worthy of bull status. Let's put it this way - if one gets near you, you'll know it.
Although it's a four day celebration, the main event takes place on Saturday. At 8 a.m. sharp, hundreds of runners dressed in white and red scarves will begin running from the "bulls," drinks in hand. Those who survive are invited to celebrate later that night at Maison on Frenchmen Street. If you celebrated a little too much Saturday night, the El Pobre de Mi (Poor Me) has you covered. It's a chance to recover from that hangover, and it includes the 4th Annual Ernest Hemingway Celebration and Talent Contest. (Think Hemingway lookalike contests and readings by local authors!)
Registration is still open, so it's not too late to sign up. This is the perfect option for a last minute getaway. We do have rooms still available, so we'll be happy to host.
So what's holding you back? Be spontaneous. Run with the bulls. Then have a drink, relax and enjoy your spontaneous trip to New Orleans that you're sure to remember - and that your friends are sure to envy.