Whitney White Linen Night
July 20 2016 |
News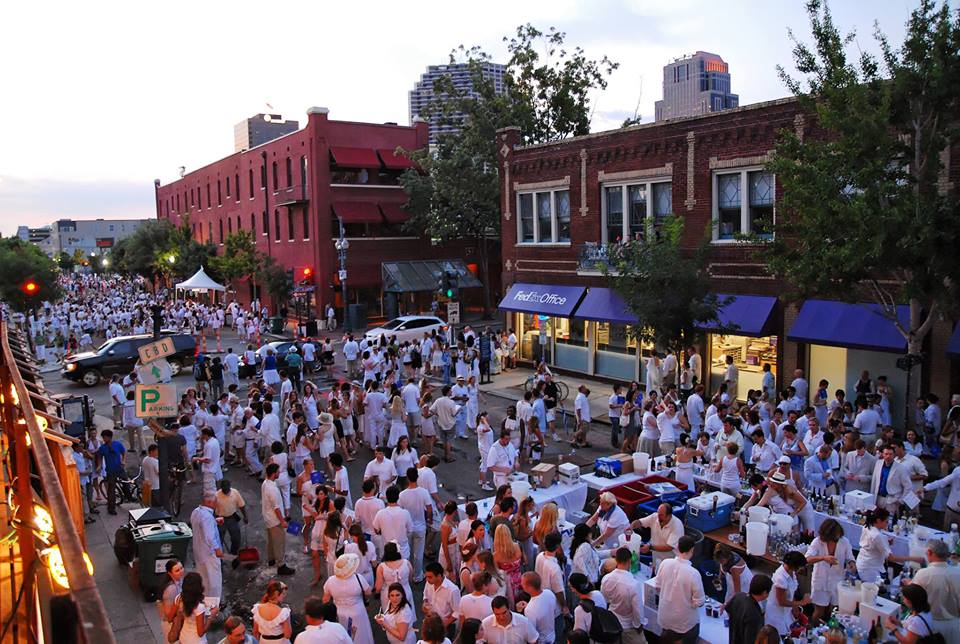 A Summer Night all in White...
Will you be in New Orleans the first Saturday of August? If so, you don't want to miss Whitney White Linen Night. A truly unique block party in the New Orleans Arts District, better known by locals as the Warehouse District. For approximately four hours, Julia Street, an epicenter of New Orleans flourishing art scene, will be shut down to traffic. Art aficionados, wandering tourists, and casual art fans can stroll in and out of the many galleries lining the street.
Event Details
The FREE event will be sponsored by Whitney Bank and will be held on Saturday, August 6 along the 300-700 blocks of Julia Street. There will be three stages with live entertainment along the route. From 5:30-9:30, over twenty art galleries and museums, will be open to the public and twenty-five of New Orleans' top restaurants will be providing food and cocktails available for purchase. The official after-party will be held from 9:00-11:00 at the Contemporary Arts Center to celebrate its 40th anniversary.
Dress
It is August in New Orleans, so plan on it being very hot. And we Southerners know that white linen is breathable, cool and stylish! Visitors to Julia Street are encouraged but not required to wear as much white or light colored attire as possible. It will help you get in the spirit and keep you cool! This is also one of the last opportunities to wear white before Labor Day, if you stick to dated Southern style traditions.

It is a sultry summer night filled with art, friends, food and music. What more can you ask for?
Stay with Us

Our fine accommodations in a lovely, historic setting are very near White Linen Night and all the other summer action in the French Quarter. Make reservations above or call (504) 581-4995 for reservations and more information.