2013 Festival Rooms Avaliable
April 9 2013 |
News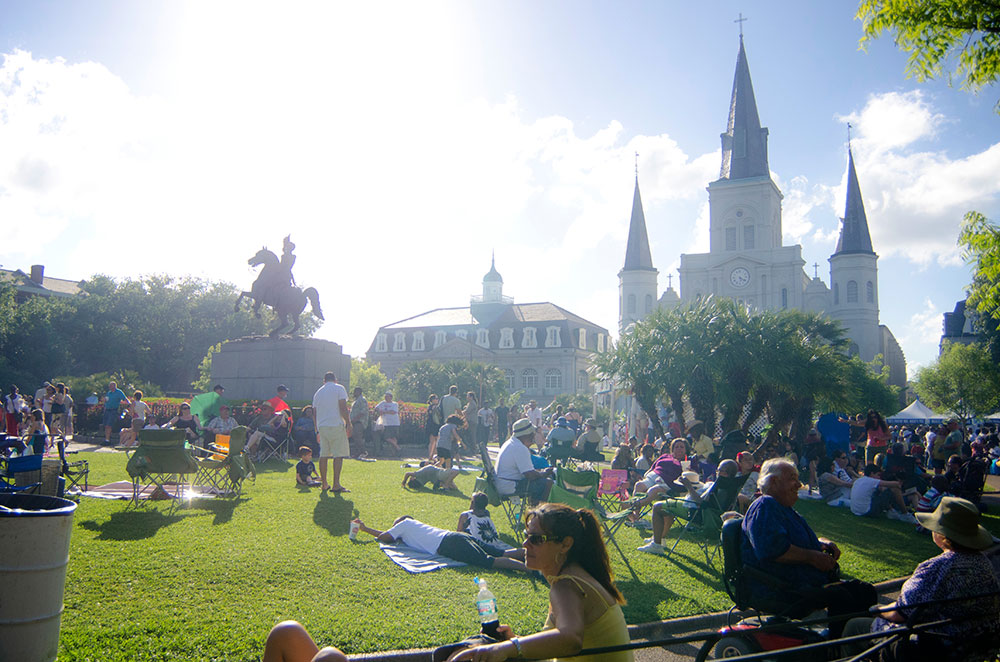 Festival season is here! This weekend the French Quarter Fest takes over the Vieux Carre and the New Orleans Jazz & Heritage Fest is only a couple of weeks away. Plus, just about every other weekend, there is a smaller festival or something else going on in New Orleans to enjoy.
Whether you're coming for one of the festivals or not, it's the perfect time to visit New Orleans. The weather is perfect and there is so much to see and do.
Last Minute French Quarter Festival Hotel Rooms
We are completely booked for the upcoming French Quarter Fest (April 11-14), however we do have a handful of rooms available Sunday night.
This is a perfect excuse for a local to enjoy the Fest and a stay-cation or an excuse for a short getaway for someone in the region. Staying with us would be a lot better than cutting the night short because you have to go home. Instead, enjoy all of the music, food and then retire to the comfort of the Hotel Provincial. Also, it wouldn't hurt to take the next day off so that you can enjoy the shopping, sights and dining in the French Quarter.
Jazz Fest Hotel Rooms
Jazz Fest is not far away, it's the weekends of April 26-28 and May 2-5. It'll feature both local musicians and national acts. This year the headliners include Billy Joel, Fleetwood Mac and the Dave Matthews Band. You don't want to miss it!
If you're thinking about coming into town, book your plane now. We have a few rooms left and we hope that you can stay with us. We are just a short bus, car, streetcar or taxi ride away from the Fairgrounds where the Fest is held. Then after the music is done for the night, you can come back to the Quarter and enjoy the festivities here, before retiring to your room to get some much needed rest.
Our post about the French Quarter Fest and Jazz Fest for more information about these two very exciting events.
We hope to see you soon!